BIN95 Motor Control Centers Essentials
Course features
Don Fitchett

Level: Beginner to Expert

Study time: 1.5 hours
Course overview
This MCC electrical training covers the moor control center basics. This online motor control center training certificate course is the best online MCC electrical training deal you can get as it never expires, 24/7 access world wide. This training module is designed to familiarize students from beginner or expert with the details of basic MCC controls and design, and retrofitting vintage motor control centers.
Course Outline

Why Motor Control Centers (MCC)

MCC Wiring diagram

MCC Bus Options

Wiring Classes

MCC Bucket Construction

MCC Bucket Types

MCC Bucket Sizes

Retrofitting Motor Control Centers

MCC Manufacturers and models

Vintage MCC sizing

Economics of retrofitting MCCs

MCC Control Schematics

MCC Selection Factors
Become a Strategist
This online course also goes over most of the major Motor Control Center manufacture's models specifications, both past and present. A sample of MCC models covered are from the Westinghouse - 11-300 back in 1935 to Allen Bradley's current Centerline 2500 IEC MCC.
Other brands of motor control centers discussed are Eaton, Cutler-Hammer, GE, Siemens, ITE, Gould, Allis-Chalmers, Furnas, Square D/Schneider, Federal Pacific (FPE), and Clark/Sylvania.
Earn Your Certificate
Certification included.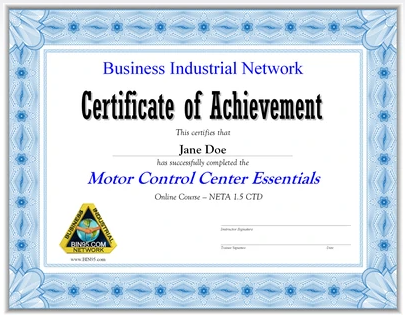 Meet the instructor
Patrick Jones
Patrick Jones is a content marketing professional since 2002. He has a Masters Degree in Digital Marketing and a Bachelors in Education and has been teaching marketing strategies for over 15 years in Chicago. Patrick enjoys teaching all levels and all ages. He looks forward to sharing his love of building meaningful and effective content with all students to develop their marketing abilities.